It's like digging for gold! Every spoonful gives you an abundance of our signature garlic flakes. Crispy, delectable, and just melts in your mouth, you'll want to put our garlic oil on everything. Who says that's too much garlic? Not us! The possibilities are endless. Use it on rice, noodles, soup, or as a topping for tacos, pizza, pasta, and more.
Ingredients: Non-GMO Canola Oil, Garlic
Where Do You Ship?
Shipping in Canada with orders $49.99 and under $12 FLAT RATE and orders $50 and up $15 FLAT RATE. For orders $100 and up we provide FREE SHIPPING.

U.S FLAT RATE SHIPPING Orders $49.99 and under $15 FLAT RATE and orders over $50 and up $20 FLAT RATE. For orders $200 and up we provide FREE SHIPPING.

Deliveries: Local BC Lower Mainland and parts of Fraser Valley. Free local deliveries with orders over $50. Minimal fee is charged for orders under $49.99

We also ship internationally to ensure no one in the world must be without heat and crispy garlic.

How Long it Will it Take to Get My Package?
For orders within Canada, it takes 1-2 business days for processing and 3-5 business days for shipping, depending on where you're located and which shipping method you choose. Our international processing time is 1-2 business days and shipping can range from 7-14 business days, again, depending on your location.
Customer Reviews
Keith C.

Canada
12/12/2021
Okay
Did not like the garlic oil as much as the other. Flavor was bland, but for people who don't like spicy food, it does add a nice flavor to the food. The oil itself seemed to be a little heavy.
Nancy T.

Canada
12/11/2021
Best garlic oil ever!!
I use it on everything! My favourite is the mild Garlic oil gives it a little kick in every bite.
Ally C.

Canada
11/05/2021
Crunchy + Delicious
Continually mind blown that these garlic chips stay so crispy and fresh. They are so delicious and the perfect topping on noodles, rice, pizza, and so much more!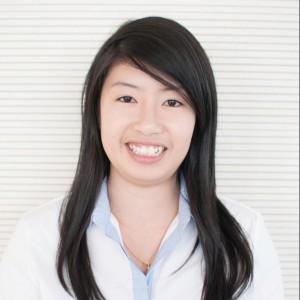 S
Steph

Canada
10/07/2021
The crispiest garlic you will ever find
When a recipe calls for a few cloves of garlic, the real ones know to always at double that amount. You're going to want to order at least double of however much you think you want of this, because once you put one spoonful on whatever you're eating, you're going to go back for more. The garlic chips are so crispy and I've put this on everything since I've gotten it - steak, rice, instant noodles, spaghetti...EVERYTHING. Saves me time from frying garlic slices on my own, and makes whatever I'm cooking that much more flavorful and aromatic with the garlic oil. Honestly, I'd even eat this as a snack if I could trust myself to not finish the whole jar in one sitting. But I can't, so onto food it goes for now.