Subtle in spice and packed with our deliciously irresistible crispy garlic pieces, you'll want to put this condiment on everything! Using only three ingredients, we crafted a chili oil that enhances your food without changing the taste. The possibilities are endless. Use it on rice, noodles, soup, or as a topping for tacos, pizza, pasta, and more!
Ingredients: Non-GMO Canola Oil, Garlic, Chili Flakes
Where Do You Ship?
Shipping in Canada with orders $49.99 and under $12 FLAT RATE and orders $50 and up $15 FLAT RATE. For orders $100 and up we provide FREE SHIPPING.

U.S FLAT RATE SHIPPING Orders $49.99 and under $15 FLAT RATE and orders over $50 and up $20 FLAT RATE. For orders $200 and up we provide FREE SHIPPING.

Deliveries: Local BC Lower Mainland and parts of Fraser Valley. Free local deliveries with orders over $50. Minimal fee is charged for orders under $49.99

We also ship internationally to ensure no one in the world must be without heat and crispy garlic.

How Long it Will it Take to Get My Package?
For orders within Canada, it takes 1-2 business days for processing and 3-5 business days for shipping, depending on where you're located and which shipping method you choose. Our international processing time is 1-2 business days and shipping can range from 7-14 business days, again, depending on your location.
Customer Reviews
Crystal M.

Canada
07/03/2023
Forever Delicious
Not sure how many times i've repurchased this now, but the quality of this product never fails to deliver TOP NOTCH crispness. Support small business because the heart and effort really shines in the product ❤️‍
Beatrice W.

United States
07/02/2023
ABSOLUTELY DELICIOUS
Tired numerous chili oils never found one I liked, this is truly out of this world, the choice of different heats is also such a plus. Really love these products
Marina N.

Canada
05/30/2023
Love it
My whole family loves it. We can't get enough of it.
03/31/2023
Love it
We enjoy the crispiness of the garlic and the heat that this sauce provides.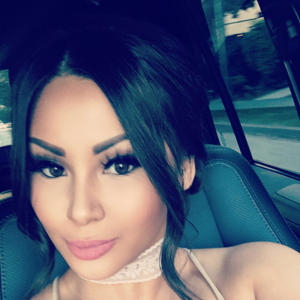 JP
JENNIFER P.

Canada
03/01/2023
Best hot sauce on earth!
Literally goes with everything! It's become a must-have household staple!
Thank you, Jennifer! That's the goal. We have definitely been in your household for years now. I hope we continue to enhance your meals!